National Park Service Access Pass for Individuals With Disabilities
The National Park Service offers a free lifetime pass to individuals with permanent disabilities. The America the Beautiful National Parks and Federal Recreational Lands Pass – Access Pass provides access to more than 2,000 recreation sites managed by five Federal agencies: the National Park Service, the U.S. Forest Service, the U.S. Fish and Wildlife Service, the Bureau of Land Management, and the Bureau of Reclamation. The pass can be obtained in person at a Federal recreation site, online Access Pass on store.usgs.gov/access-pass, or by mail. Proof of permanent disability and residency or citizenship is required to get the pass. The pass provides access to the pass holder and any accompanying passengers in a private vehicle at per vehicle fee areas, or pass holder + 3 adults, not to exceed 4 adults, at per person fee areas. Some areas may have additional perks for the pass holder like tours and additional amenities but that is site dependent.
To obtain the Access Pass, an individual must provide documentation of their permanent disability, such as a statement from a licensed physician or documentation from a federal agency such as the Veterans Administration. reminder that the pass is only applicable to Federal recreation sites. Visit http://www.recreation.gov for information about these sites.
Note that a permanent disability does not mean the individual has to be to be 100% disabled. It means the individual has a disability that substantially limits one or more major life activities. Under the Americans with Disabilities Act (ADA), diabetes is defined as a condition that substantially limits endocrine function. Type 1 Diabetes is a life long condition, therefore, Type 1 Diabetics are eligible for a free lifetime pass.
Please visit the https://store.usgs.gov/pass for information!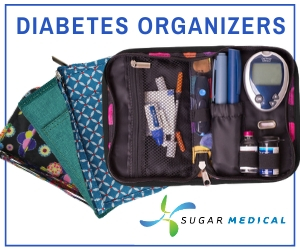 Diabetes Organizers